We are Indianapolis' "best kept secret" neighborhood. We are fortunate to have a rich canopy of trees and are home to great people and lots of local wildlife!  Our streets are quiet yet close to so many amenities!  

Just minutes from the best the Central Indiana Region has to offer and some of the easiest commutes in the Region. The boundaries of Driftwood Hills are from 86th street to I465, and Keystone to Westfield.  We are in between the Fashion Mall and adjacent shopping and the Nora Area and only a few minutes north of Broadripple.   

Originally developed in the 1950s through the 1970s, Driftwood Hills is proud to still have some original residents living in our community. 

Served by one of the best school districts in Indiana - Washington Township Schools - we are proud to offer our children the opportunity to attend a system where the International Baccalaureate curriculum starts in Kindergarten and continues through the High School with one of the oldest Diploma programs in the US and a wide variety of Advanced Placement and Career Education options to give our "littlest citizens" a head start in life.
Yard of the Month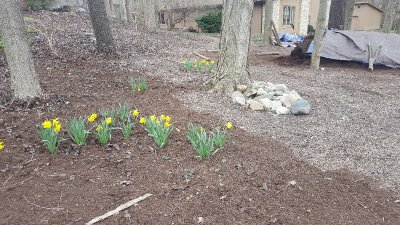 Spring is coming!